Meet Dr. Prichard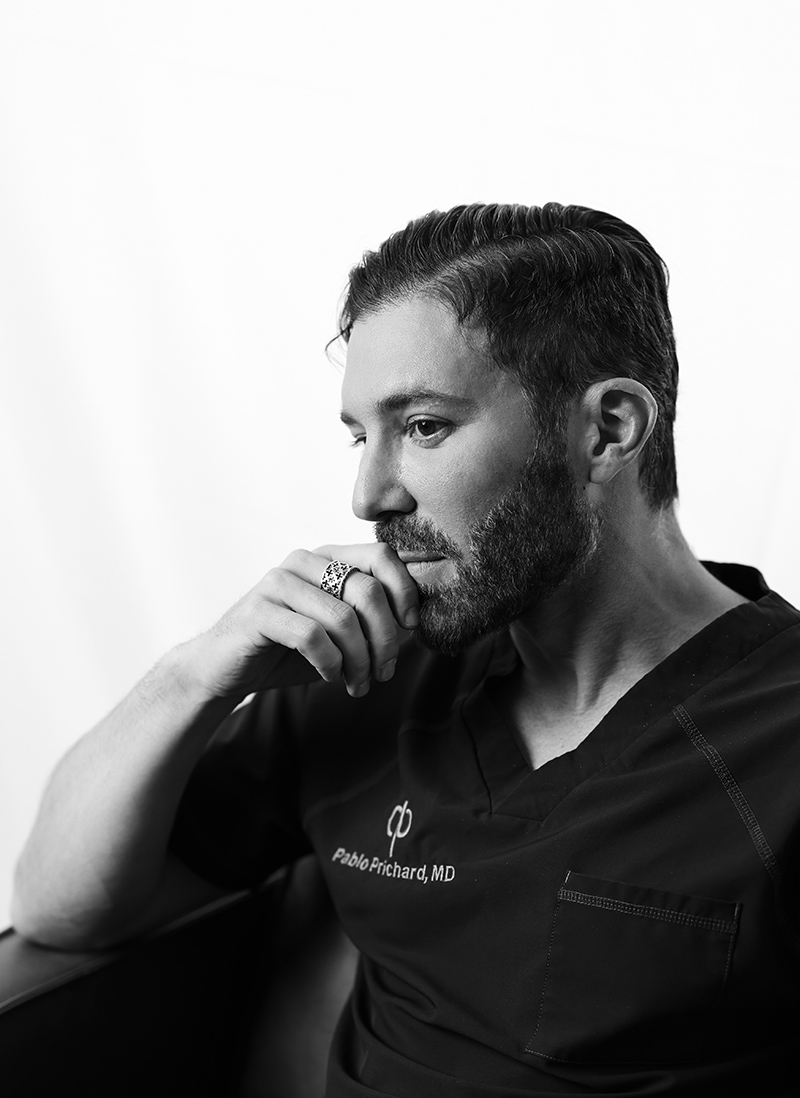 Dr. Pablo Prichard
MEET THE DOCTOR
Pablo Prichard, MD, is former Chief of Plastic Surgery at John C. Lincoln Hospital, and Medical Director for Plastic Surgery. He is also a Senior Partner at Advanced Aesthetic Associates.
Dr. Prichard is certified by the American Board of Plastic Surgery and is a Diplomate of the American Society of Plastic Surgeons. He graduated with honors from Rice University. In addition, he graduated with honors from the University of Texas, Galveston, where he received his medical doctorate.
He received his degree in plastic surgery at Michigan State University where he trained with several leading surgeons. Michigan State Plastic Surgery Program is noted for being the first integrated Plastic Surgery Program in the country.
His peers consider Dr. Prichard to be one of the best breast surgeons Scottsdale has to offer. He has also been voted 'Top Doc' by Phoenix Magazine, and has authored numerous articles. Dr. Prichard has had the pleasure of teaching for Valley Leadership, which is the most established leadership development organization in the greater Phoenix Metro area. Dr. Prichard has taken part as keynote speaker for national medical conferences, and been speaker to a myriad of local conferences on plastic surgery.
Dr. Prichard has appeared on a number of local and national broadcasts, to discuss the advancements that have been made in breast surgery, cosmetic surgery, and reconstructive surgery. Some of Dr. Prichard's patients have even been the focal point for several nationally televised programs, to talk about how Dr. Prichard helped them, and their significant recovery.
Dr. Prichard was born in Buenos Aires, Argentina. His commitment to providing his patients with innovative procedures and cutting-edge techniques has pushed him to be one of the best breast surgeons Scottsdale can provide. His caring demeanor along with his reputation appeals to patients from all across the globe. Dr. Prichard is fluent in Spanish and English.